Sandkaker
This is the Hagen family's traditional recipe for sandkaker—literally "sand cookies"—which are very common in Norway during Christmastime, and frequently served during holiday parties. They are made in sandkaker tins, but you can substitute a small tartlet pan. They are tasty plain, or for a treat, top them with whipped cream and berries.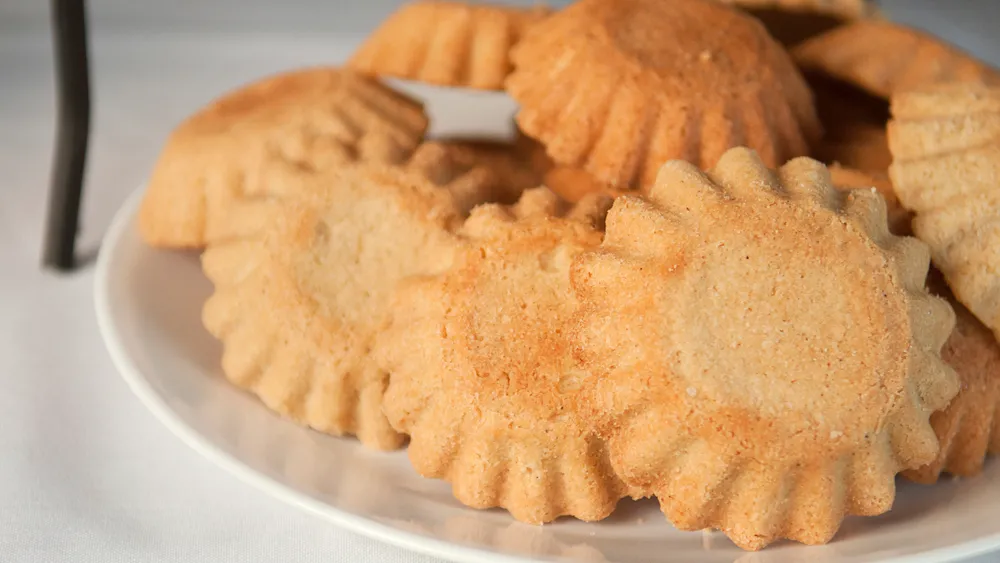 Ingredients
8½ oz (250 g) butter*
1 C (190 g) sugar
1 lg egg
1 C (100 g) blanched, ground almonds**
3 C (375 g) flour
Directions
Cream together butter and sugar; beat in egg. Add almonds and flour; mix well. Let rest overnight. Press into sandkaker or small tart molds. Place on a baking sheet; bake at 350°F (176°C), about 12–15 minutes, or until slightly brown at the edges. Cool about 7–10 minutes before removing from tart pans; cool on a wire rack.
*Do not substitute margarine, as the flavor relies on good quality butter.
**Ideally, blanch and grind the almonds the day before.
Prep time: 45 minutes.
Cook time: 15 minutes.
Makes 36 cookies, depending on mold size; serving size is 2 cookies.